About Sheriton Language Services
Welcome to Sheriton Language Services,  a dedicated language services program. With a proven track record of commended performance in teaching online business executives from companies such as McDonald's, HP, KPMG, Lenovo, Johnson & Johnson, Whirlpool to name a few. Extensive classroom experience provides exceptional service for private tutoring with children. Many of the students benefiting from Sheriton Language Services are from around the world including; Asia, Europe and South America. From Beginner to advanced, for all language goals including grammar, vocabulary, pronunciation, speaking and listening skills. With 8 years experience living in Mexico I know how exhilarating and challenging learning a new language can be. Private lessons are the quickest and most effective way to learn any new language, including English. If you have certain specific goals in mind and need to accelerate your progress, this is the right method for you. My lessons are based on each student's ability and goals. If you would like a free consultation please contact me. I offer affordable online lessons. All you need is a laptop with built-in speakers and a microphone – headset preferred – and a decent Internet connection. Log in at home or the office. Private in person or group classes are available based on your location.
Conversational Spanish
¡Hola! Bienvenido.
Whether you are planning a trip to a Spanish speaking country or just want to learn this lovely language, it's easier than what you may think. I had the privilege of learning this beautiful language while I lived in Mexico.  Sheriton Language Services provides basic level conversational Spanish which can be learned in eight easy lessons.  Learn some basic vocabulary, how to order in a restaurant, ask for directions and how to meet and greet people in Spanish. ¡Vamos a aprender español!
Perfect Your Pronunciation
pro·nun·ci·a·tion
[pr
uh
-nuhn-see-
ey
-sh
uh
 n]
the way in which a word is pronounced.
| | |
| --- | --- |
| "spelling does not determine pronunciation" | |
Part of the process of improving your fluency in English is pronunciation. Sheriton Language Services can help you 'perfect your pronunciation'. As a native Canadian English speaker my pronunciation is clear and without a strong accent. Speaking English with the correct intonation and delivery will help you achieve your goal of speaking like a native English speaker.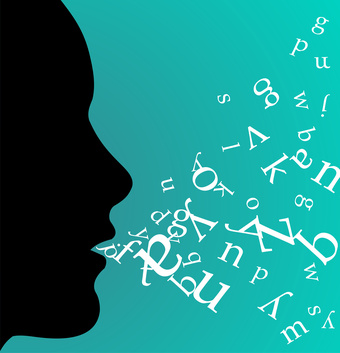 Let's Chat
Are you stuck at the same English level? Maybe what you need is to 'chat'.
For those who don't want the more structured classes, Let's Chat. These classes, provided at a lower cost, are designed to help you improve your conversational skills. Through question and answer, small talk or speaking about current events these hour long classes are a fun way to gain confidence when you are speaking English. Give it a try!
LISTENING SKILLS, READING SKILLS, SPEAKING SKILLS AND WRITING SKILLS! All of this can seem very overwhelming when you are preparing for the TOEFL exam. Sheriton Language Services can help you prepare. Being well prepared and confident is what you need. Practicing with a native English speaker will give you the tools you need to prepare for your TOEFL exam. Classes are conducted via Skype and scheduled for your convenience.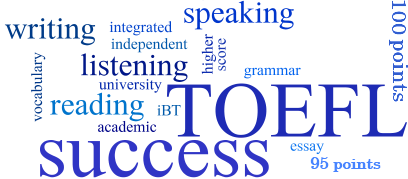 Sheri fue la maestra de inglés de Valeria mi hija, gracias a sus asesorías en inglés Valeria el día de hoy tiene un excelente nivel de inglés, cuando llegamos a vivir a San Diego vale entro al curso escolar como cualquier otro niño americano no tuvo ningún problema y su nivel de inglés y la gramática eran excelentes!! Sugerí tiene una manera de enseñanza muy práctica y divertida se los recomiendo mucho es una garantía ! – Ana
Hi! I would like everybody to know that Miss Sheri is by far one of the best English teachers I have ever met. My daughter Xanath had no intention of acquiring a second language and it has been through Sheri that she has learned to love the language! Now she is reading HP in English and dreams about travelling abroad! She gets it! It is thanks to Sheri's enthusiasm she is so in 💖💖💖💖 with the language. Te queremos mucho Miss Sheri 💚💜💙👏🏻👏🏻 – Cynthia
I studied with Sheri in Kingston for 3 weeks. with a group of Korean boys and grils. I stayed in toronto for 4 weeks and I just came back to Korea now! I wanted to tell you that I arrived in Korea safely. I was so happy to see you and I miss you. Also, Kingston. I will never forget the time I spent in Kingston. I was so happy there. I want to go again. Although I am in Korea, I will contact you often! You were a good teacher. Even now. Take care. Good luck! – Cindy